Respiratory Clinical Trials
OVERVIEW
Respiratory Clinical Trials was first established in 1999 (formerly known as Adelaide Respiratory Research then Respiratory Research Foundation) and has conducted more than 80 outpatient (phase II, III and IV) studies and inpatient studies in partnership with pharmaceutical companies.
Due to our competitive ability we have also recruited in other therapeutic areas including a new oral anti-coagulant for use post surgery, a new one-dose Japanese encephalitis vaccine and observational studies including non-cancer, opioid-induced constipation.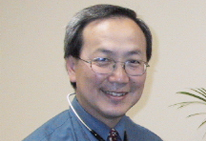 Committed to Clinical Research in Respiratory Disease

Dr Michael Chia, M.B.B.S., F.R.A.C.P., F.C.C.P.